about new

Any contribution to beauty,
however small,
the banality fades.
With this in mind, the Belgian brand SOMAJ was founded, a label that combines fresh stationery products with original accessories.
The driving force behind the SOMAJ label is Martine Jansen, an artist and graphic designer with a passion for detail and design. Form, color and composition inspire Martine in everyday life and design. SOMAJ is her creative playground where everything is allowed and nothing is mandatory.
Martine Jansen started the label SOMAJ in 2018.
The DNA of SOMAJ
designs with a passion for detail and design
sense of composition and graphic prints
a weakness for tangible carriers such as paper and ceramics
a predilection for minimalism and graphics.
SOMAJ translates all this into a collection with a recognizable, own style. Contemporary but also timeless. Stylish but also playful. Like a good coffee with a twist.
Enjoy your meal!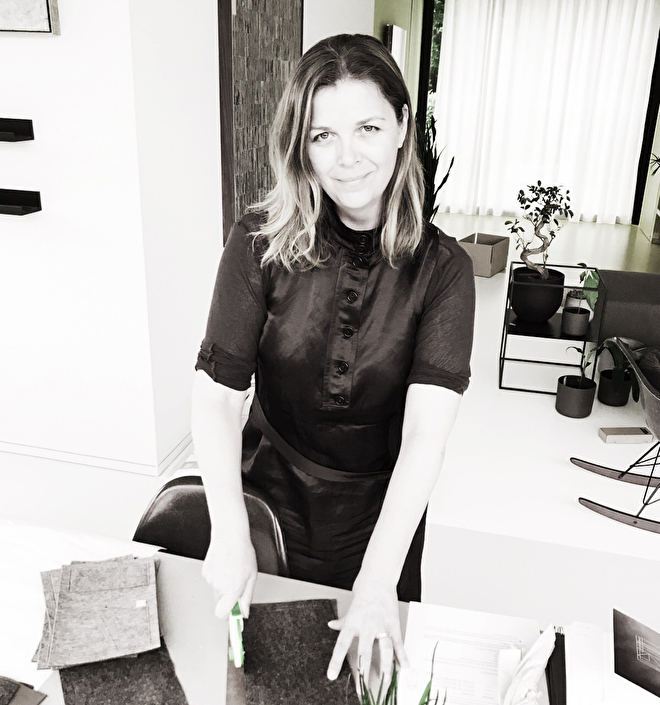 Hey!
I am Martine Jansen. As a designer, I mix the elements of graphic design with my visual art, resulting in a typical SOMAJ design. Inspired by color, texture and composition, my designs come to life to complement an artistic lifestyle.
I am happy but most of all so grateful that I can do this as my daily job!
I get a lot of positive and sweet comments from people who send my greeting cards and from those who receive them. That's what I do it for.
Who do you make happy?
Love,
Martine
=